Thank you for coming out to celebrate with us at Elmwood Park! GOC board members and volunteers were engaged all day long spreading the news about our mission and projects, and also collecting public feedback about the proposed plastic bag ban. It was great to see so...
read more
A DAY TO GIVE GREEN! November 27, 2018 is #GivingTuesday and Green Omaha Coalition is asking for your financial support and your green advice! Your support helps guarantee our ability to create original programming and provide comprehensive information about local...
read more
The Omaha Public Power District Board of Directors is seeking customer input as it works to update its current Board Policy on Environmental Stewardship: Strategic Directive-7 (SD-7). You can read more about the proposed changes here. The Green Omaha Coalition Board...
read more
by Sally Hopley Fresh water is all around us and used not only for our daily tasks but for food production, and the products we use. By now, most folks know it is important to reduce their water use, but here's a quick reminder of why it is important. There is a...
read more
  On June 13, 2018, Green Omaha Coalition and the Omaha Area Higher Education Sustainability Alliance (OAHESA) hosted a forum on the "End of Single-Stream Commercial Recycling in Omaha" in Creighton University's space at the Highlander Accelerator Building. This was a...
read more
SATURDAY, APRIL 21 | 11AM - 4:30PM ELMWOOD PARK Green Omaha Coalition is sponsoring the Demonstration Tent at Earth Day Omaha on Saturday, April 21, 2018 in Elmwood Park from 11am-4:30pm. Come out to participate in a series of 25-minute, interactive demonstrations and...
read more
Congratulations to the Environmental Award Winners! On March 10, 2018, the Green Omaha Coalition sponsored four Special Environmental awards at the Metropolitan Science & Engineering Fair. Thank you to representative GOC judges David Nichols, Craig Swanson, Jerry...
read more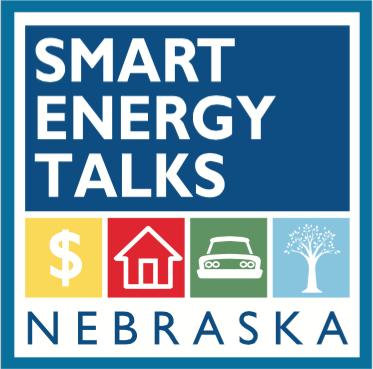 OCTOBER 28, 2017 9:00 a.m. to 2:00 p.m. UNO'S MILO BAIL STUDENT CENTER Parking instructions here. Renewable energy is becoming a part of our community. Come to the 2017 Smart Energy Talks to hear what is happening with solar in Nebraska at the city level and the...
read more
OPPD Highlights for Green Omaha Coalition, July 2017 Omaha Public Power District has several strategic directives. Per Strategic Directive 7, Environmental Stewardship, OPPD is committed to operate OPPD in an environmentally sensitive manner. As part of the directive:...
read more
FRIDAY, AUGUST 4, 7PM @ FILM STREAMS A decade after An Inconvenient Truth brought climate change into the heart of popular culture comes the riveting and rousing follow-up that shows just how close we are to a real energy revolution. Vice President Al Gore continues...
read more