On June 13, 2018, Green Omaha Coalition and the Omaha Area Higher Education Sustainability Alliance (OAHESA) hosted a forum on the "End of Single-Stream Commercial Recycling in Omaha" in Creighton University's space at the Highlander Accelerator Building. This...
read more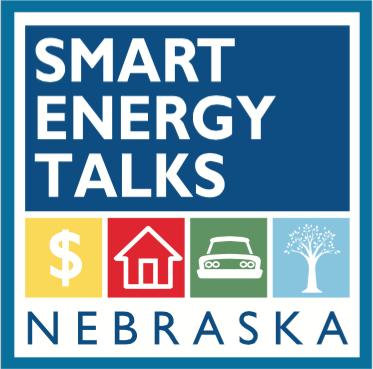 OCTOBER 28, 2017 9:00 a.m. to 2:00 p.m. UNO'S MILO BAIL STUDENT CENTER Parking instructions here. Renewable energy is becoming a part of our community. Come to the 2017 Smart Energy Talks to hear what is happening with solar in Nebraska at the city level and the...
read more
OPPD Highlights for Green Omaha Coalition, July 2017 Omaha Public Power District has several strategic directives. Per Strategic Directive 7, Environmental Stewardship, OPPD is committed to operate OPPD in an environmentally sensitive manner. As part of the directive:...
read more
FRIDAY, AUGUST 4, 7PM @ FILM STREAMS A decade after An Inconvenient Truth brought climate change into the heart of popular culture comes the riveting and rousing follow-up that shows just how close we are to a real energy revolution. Vice President Al Gore continues...
read more
By Diana C. Failla In June of 2016, the Emerald Ash Borer (EAB) was found in the state of Nebraska in a South Omaha Park during an EAB Mayoral Press Conference. Could the timing have been better than to make its appearance during a press conference on EAB management...
read more
Green Omaha Coalition is sponsoring the Demonstration Tent at Earth Day Omaha on Saturday, April 22 in Elmwood Park from 11am-5pm. Participate in 20-minute, interactive demonstrations covering topics such as stormwater and rain gardens, urban chickens and beekeeping,...
read more
On March 11th, the Green Omaha Coalition sponsored four Special Environmental awards at the Metropolitan Science & Engineering Fair. Thank you to representative GOC judges David Nichols, Craig Swanson, Sally Hopley and Carl Harms, who reviewed the many worthy...
read more
If you've noticed the million or so homes in the United States with installed rooftop solar and thought hmm, then this article is written for you. Before jumping right into installing solar on your home, ask yourself, "Have I taken all steps possible to make my home...
read more
You might often read stories about schools like UC Irvine, which just purchased 20 electric buses for their fleet, or Colorado State University, known as the "Greenest School in America," and wonder how those schools get so much support for sustainability in student...
read more
If you are reading this, it is very likely that you are a green conscious individual. You subscribe to the principles of sustainability and you participate in recycling, renewable energy, habitat protection or any number of these important moralities. Something that...
read more
Join our email list to find out about local green news and events.