By Diana C. Failla In June of 2016, the Emerald Ash Borer (EAB) was found in the state of Nebraska in a South Omaha Park during an EAB Mayoral Press Conference. Could the timing have been better than to make its appearance during a press conference on EAB management...
read more
We would like to say a large and resounding THANK YOU to the community for helping make Omaha Gives a hugely successful event. The GOC raised $621.10 from 27 unique donors PLUS we will receive 1% of the bonus dollars. Not only did the GOC exceed our last year's...
read more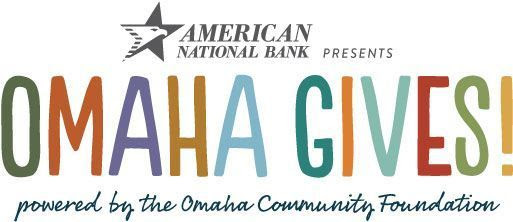 NOW THROUGH MAY 25! Dear GOC Member/Supporter, The annual Omaha Gives! campaign is under way. This unifying event grows philanthropy across Douglas, Sarpy and Pottawattamie counties by celebrating the spirit of giving and raising awareness about...
read more
Grants Available for Recycling Equipment Nebraska State Recycling Association (NSRA) has grant funds available for municipalities, other government entities, non-profits and recycling companies (for example, waste haulers) who wish to purchase recycling equipment....
read more
Come out to Elmwood Park on Saturday, April 16, 2016 from 11am-6pm! The 27th Annual Earth Day Omaha event, the City's largest ecological showcase and celebration, will feature exhibit booths, children's activities, demonstrations by local green organizations, plus...
read more
On March 19, 2016, the Green Omaha Coalition (GOC) sponsored four Special Environmental awards at the Metropolitan Science & Engineering Fair. Thank you to representative GOC judges David Nichols of Creighton University, Craig Swanson of Earthshade Natural Window...
read more
Omaha Public Power District (OPPD) is considering a rate restructuring that would significantly increase the monthly fixed service charge for all customers while slightly decreasing consumption costs. This proposal would lead to low use customers – including many...
read more
Green Home Tour Planning Meeting WHEN: Wednesday, September 30th at 4:00 p.m. WHERE: UNO's Mammel Hall, Room 200 Join us for a Green Home Tour planning meeting today! We will meet in the board room on the 2nd floor, room 200 in the Nebraska Business Development...
read more
We've compiled a list of easy ways to be green. (Click here to download the list.) Conservation Tips There are multiple ways to be environmentally responsible. Below are some of the most impactful actions that you can take to be a good environmental steward. Energy...
read more
GOC 2015 R2R Press Release_Merchants of Doubt
read more
Join our email list to find out about local green news and events.