by Sally Hopley Fresh water is all around us and used not only for our daily tasks but for food production, and the products we use. By now, most folks know it is important to reduce their water use, but here's a quick reminder of why it is important. There is a...
read more
On March 11th, the Green Omaha Coalition sponsored four Special Environmental awards at the Metropolitan Science & Engineering Fair. Thank you to representative GOC judges David Nichols, Craig Swanson, Sally Hopley and Carl Harms, who reviewed the many worthy...
read more
If you've noticed the million or so homes in the United States with installed rooftop solar and thought hmm, then this article is written for you. Before jumping right into installing solar on your home, ask yourself, "Have I taken all steps possible to make my home...
read more
You might often read stories about schools like UC Irvine, which just purchased 20 electric buses for their fleet, or Colorado State University, known as the "Greenest School in America," and wonder how those schools get so much support for sustainability in student...
read more
If you are reading this, it is very likely that you are a green conscious individual. You subscribe to the principles of sustainability and you participate in recycling, renewable energy, habitat protection or any number of these important moralities. Something that...
read more
The year is winding to a end and as the holiday season moves into full swing community events and activities begin to slow down. The GOC will be taking a break from publishing its weekly announcement email until 2017, but we look forward to sharing all of the...
read more
New Logo and Website Reflect Organization's Growth and Evolution The Green Omaha Coalition (GOC) proudly announces the launch of its new logo and website (www.GreenOmaha.org). As the organization enters a second decade of serving the community, it is positioning...
read more
CALL FOR SUBMISSIONS: DO YOU HAVE A GREEN HOME IN MIDTOWN?  The GOC's annual Green Home Tour is returning this fall and we are seeking green home owners in the Midtown area to be a part of this year's tour. Indoor and outdoor features are welcome, including: solar...
read more
  We would like to say a large and resounding THANK YOU to the community for helping make Omaha Gives a hugely successful event. The GOC raised $621.10 from 27 unique donors PLUS we will receive 1% of the bonus dollars. Not only did the GOC exceed our last year's...
read more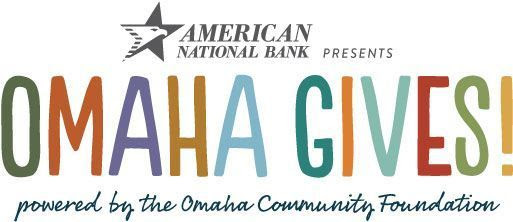 NOW THROUGH MAY 25!   Dear GOC Member/Supporter,   The annual Omaha Gives! campaign is under way. This unifying event grows philanthropy across Douglas, Sarpy and Pottawattamie counties by celebrating the spirit of giving and raising awareness about local...
read more